About Us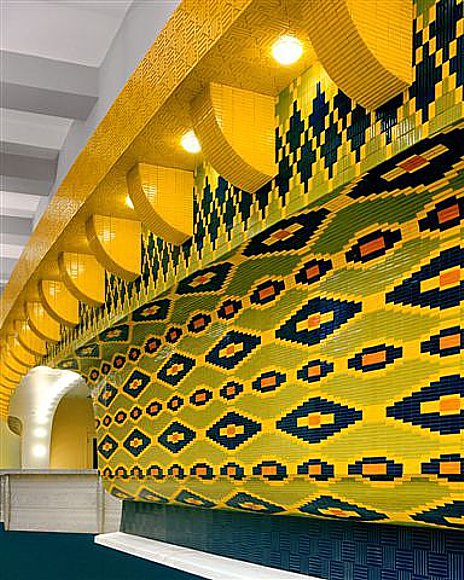 Founded in 1946, Corcoran Tile & Marble, Inc. is one of the oldest and most respected sub-contractors in northern Ohio. Our scope of work includes ceramic tile, stone and brick paver installations for commercial, institutional and industrial facilities. Our reputation for unparalleled service and craftsmanship is the reason we have successfully completed over 2500 projects in the last decade alone and 10,000+ to date! 85% of these projects have been completed by repeat customers. We have bonding capabilities in excess of $2,000,000.00.
Our key resource is our people.Our craftsmen collectively have in excess of 400 years of installation experience. We have performed virtually every type of application imaginable with tile, stone and pavers. For both interior and exterior projects, we have installed floors, walls, ceilings, facades, storefronts, stairways, streetscapes, countertops, curbs, murals, etc. with ceramic tile, porcelain tile, quarry tile, glass tile, acid brick, granite, travertine, limestone, onyx, marble, slate, brick pavers, pre-cast terrazzo, concrete pavers, etc.
Due to our capabilities, we have been the recipient of more than 30 craftsmanship awards including the prestigious Spectrum International grand prize for mosaic murals at the Cleveland Public Library. We have also received awards from the Tile Contractors Association of America's (TCAA) Project of the Year, International Masonry Institute's (IMI) Golden Trowel Award and the Cleveland Builders' Exchange (BX).
Our competent office staff is eager to assist your tile, stone and paver needs. Utilizing 'state of the art' computerized estimating software, we are able to quickly produce accurate, cost-effective proposals and value engineering. In addition, we are pleased to provide budgetary estimates and specification/installation recommendations.
We look forward to the opportunity of working with your company to service your hard surface projects.